Director, AI Delivery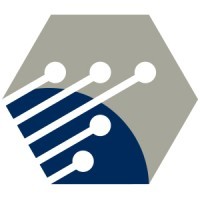 Algorex Health Technologies
Software Engineering, Data Science
Boston, MA, USA
Posted on Sunday, August 20, 2023
N1 Health Overview
N1 Health is the applied AI platform that drives measurable business results for healthcare organizations. We combine detailed consumer data, predictive models, and cloud-native technology to create a holistic picture of every individual to generate meaningful predictions that enable precision in your outreach and interventions. Our experienced Data Science and Customer Experience Teams transform these predictions into actions that improve your members' and patients' health outcomes and drive your financial performance. We get you the results that matter, fast – better health for every one.
Our Customer Experience team is responsible for guiding customers throughout the N1 Health customer journey. We are focused on driving measurable results, accelerating impact for our customers, and turning insights into action. Our team is composed of forward-deployed data scientists and service professionals who are focused on applying a proven service delivery methodology to help customers gain the greatest value from the N1 AI platform, data, and models.
Role Overview
At N1 Health, you will drive customer growth and delivery across a suite of advanced AI predictive solutions. This role in include both leading and maintaining accountability for customer satisfaction, performance, measurable results, and account growth by rolling up your sleeves and ensuring the work gets done across a team of consultants, engineers, and data scientists. Your key responsibilities will include a mix of management, internal organization development, and external presentation of the company. You will be involved in the full deployment of analytical products, services, and company growth where day-to-day tasks include:
·
Leadership of a client organization through all strategic and operational steps to integrate AI predictions into core business workflows
·
Full lifecycle client management from onboarding to upsell
·
Project scoping, include business impact modeling and resource forecasting
·
Applied AI insights and consumer behavior design and implementation
·
Results measurement and presentation to clients
·
Relationship building with client executives and delivery leads
·
Deploy internal consultant, data operations and data science delivery resources to achieve customer objectives and integrate AI predictions into core business workflows
As a member of the N1 Health team, you will have an incredible opportunity to learn and advance your skillset. We are enthusiastic learners and believe fundamentally that this is a two-way street - we'll invest in your learning and growth, just as you'll advance the company's mission and support our clients through your work.
We're looking for motivated candidates who are ready to learn and grow, and who share the following attributes:
·
Execute complex projects with high autonomy and multiple stakeholders
·
Relentless dedication to customer satisfaction
·
Passion to connecting people into care delivery and needed social services
·
Energized about working with clients
·
Excellent analytical, project management, and problem-solving skills
·
Exceptional ability to plan, execute, and successfully manage complex projects and competing priorities with professionalism, enthusiasm, and a meticulous eye for detail
·
Authentic and empathetic written and verbal communication that builds trust and credibility
·
Sufficient technical and operational capabilities to communicate with multiple teams at every level of an organization
·
Thrives in ambiguity and is motivated by a fast-paced work environment
·
Committed to process improvement
·
Proactive team-player who doesn't hesitate to take ownership and initiative
·
Hyper-organized, highly motivated, and eager to learn quickly
·
Able to adapt well to change, think on your toes, and quickly learn new skills
·
Natural self-starter with an entrepreneurial spirit
Requirements
Bachelor's Degree
2+ years working in a client delivery role, either in healthcare or another industry that can apply best practices to drive delivery
Understanding or willingness to quickly learn the nuances of healthcare economics and ability to interpret healthcare data (clinical, claims, CRM), care management, Medicare/Medicare Advantage plans, performance measurement, and value-based care
Experience partnering with cross-functional teams (clinical, technical, marketing, operational, and sales)
Experience using data to inform decision-making
Experience in sales and account growth preferred
We celebrate diversity and are committed to creating an inclusive environment for all employees.
If you are excited about a role but your experience doesn't seem to align perfectly with every element of the job description, we encourage you to apply. You may be just the right candidate for this, or one of our many other roles.