VP of Engineering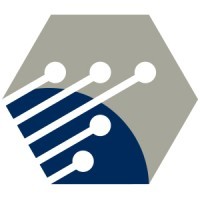 Algorex Health Technologies
Software Engineering
Boston, MA, USA
Posted on Thursday, November 9, 2023
N1 Health is an AI/ML Health technology enabled service company that helps healthcare organizations prioritize, action, and personalize patient and member interactions. N1 Health's market-leading cloud-based Applied Data Science Platform provides healthcare companies with pre-packaged models, curated third party data, and a secure and scalable technology platform that enables the deployment of targeted services at the individual, household, and neighborhood level. Data science-driven insights allow for the development of relevant, specific interventions that align individuals to resources based on their specific needs and eligibility to improve engagement and drive key outcomes. N1 Health works with leading healthcare innovators across Medicaid, Medicare, Accountable Care Organizations (ACOs) and both academic and community-based Health Systems.
Role Overview
N1 Health is looking for a VP Engineering candidate who can play a vital role in overseeing the development of of our Applied AI Platform, fostering a culture of collaboration, and ensuring our technology is able to scale with the demands of our growing team. The ideal candidate will have a background in AI and Machine Learning and is a technically proficient, hands-on leader with strong communication skills and a strategic mindset.
Responsibilities include:
-Defining the technical strategy to advance N1's goals and vision while balancing architecture and tooling decisions to incrementally build systems to address the needs of the job at hand
-Facilitating and leading customer and investor discussions around the core components of our technology, the value of our predictive models and data assets, how we are differentiated in the market and finally, how we partner with our clients to accelerate models and features that support key client needs
-Leading the team responsible for designing, building, and maintaining N1 Health's Applied AI Platform, supporting real-time data pipelines, data observability, and end user platform applications as well as training, orchestration, and deployment of machine learning models
-Directly contributing to our platform assets through hands-on engineering and code reviews in a dynamic start-up environment
-Mentoring our high-performing team of engineers, nurturing their professional and technical advancement in tandem with N1's growth
-Accelerating the productization of AI/ML innovations and platform applications into production use via resilient and scalable infrastructure
Qualifications:
-Experience building systems that support robust, large-scale data pipelines and machine learning model training and hosting, designed for scalability, repeatability, automation, and CI/CD
-Strong programming skills (5+ years work experience) in Python, SQL, and associated libraries commonly used in machine learning (Scikit-learn, MLflow, etc.)
-Strong understanding of the development and operational needs of data scientists
-Proven success designing, building, testing, debugging, and performance tuning of data platforms
-Experience in developing and deploying machine learning models in a production environment
-Familiarity with healthcare data complexities and relevant regulations
-Deep understanding of current AI/ML tools and methodologies, with vision to scale our AWS-based infrastructure as we grow
Other Requirements:
-Bachelor's degree in computer science or programming related field, or demonstrated excellence in the field
-7+ years of experience in software engineering or ML/Data Science; 1-2 years of experience in healthcare data a plus
-Exceptional interpersonal skills and the ability to lead complex projects with cross-functional teams
-Proactive team-player who doesn't hesitate to take ownership and initiative
-Data driven; ability to tell a compelling story using data
-Proficiency with agile methodologies and tools
We celebrate diversity and are committed to creating an inclusive environment for all employees.
If you are excited about a role but your experience doesn't seem to align perfectly with every element of the job description, we encourage you to apply. You may be just the right candidate for this, or one of our many other roles.